HANDS is eTen Project of the Month
HANDS has been chosen as eTen Project of the Month - January 2007.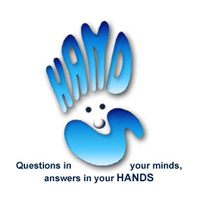 ITC was also a partner in EDEN, the project that preceded HANDS.
Achievements
The service has successfully completed the first validation and evaluation phase in three Public Authorities and a Public Utility and the second pilot phase is currently underway in four different domains; the Municipalities of Bologna and Saarbruecken, the City of Edinburgh Council and the public utility Enža.
The viability of the service has been evaluated, from the perspectives of the Public Administrations and Utilities, officers and citizens/customers in the target populations.
In Pilot 1, the project has identified the factors that will increase acceptability and gave the developers the opportunity to incorporate them in the application package.
HANDS has been presented and demonstrated to a wide EU audience at various events across Europe. The market analysis has been completed and has shown the potential and innovation of the service.
Associated projects