New CSI Director
Dr Hazel Hall has been appointed Director of the Centre for Social Informatics (CSI) in Edinburgh Napier's School of Computing.
Dr Hall has taken on the position following the retirement of Kathy Buckner at the end of October and her new role includes responsibility for the International Teledemocracy Centre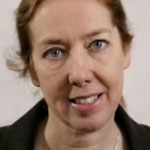 As Director, Hazel aims to build further on the CSI's excellent reputation for research of world leading and international standard. The 2008 Research Assessment Exercise (RAE) judged that 85% of the centre's research activity meets the standard of international recognition or above and this is something that Hazel would like to maintain and build on.
Hazel began her duties in time for our 10th Anniversary celebrations