HUWY: Young people's experience and advice on Internet Policies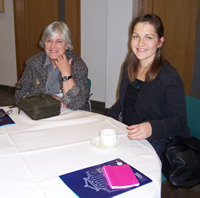 On Thursday, 3rd December, the HUWY project held a very successful event at Edinburgh's eScience Institute to mark the beginning of the interactive phase of HUWY.eu.
HUWY believe that young people are valuable expert stakeholders in current Internet governance issues like
cyberbullying,
child abuse and child safety,
freedom of speech and censorship,
privacy and phishing, security, identity, hacking, e-commerce,
file-sharing and copyright.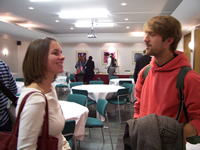 So, the HUWY project aims to get young people talking about policies and laws which affect the Internet and channel their ideas to governments and parliaments, national and EU. HUWY pilots a distributed discussion model to achieve this, with people exploring and discussing the themes in their own online spaces.
Thursday's event -Young people's experience and advice on Internet Policies -aimed to bring together people who are interested in young people's use of the Internet, let them know about the HUWY project and encourage them to get involved in the new year. Young people, people from youth organisations and people involved in forming or implementing policies and laws on Internet use, all came along to the event, as well as experts in eParticipation.
Before lunch, a series of short presentations set the scene:
Edited videos are available on the eScience Institute website
Ella Taylor-Smith (ITC) welcomed everyone
Ralf Lindner, from Fraunhofer ISI, introduced the HUWY project (pdf)
Andreas Weiland and Anna-Lena Alfter presented the work of impressive youth media organisation, Jugendpresse Deutschland (pdf)
Neal Parsons, Digital development Officer, presented the work of Young Scot (pdf), the renowned youth information organisation (Good news: Jugendpresse and Young Scot are working with us, to involve young people in the HUWY project, in 2010)
Matthias Groote MEP (wmv 18Mb; mpg 56Mb) and Hille Hinsberg from the Estonian State Chancellery (zip of avi 169Mb) appeared in video messages
Alicia Hardy, Government development Manager of YouthNet introduced the work of the online charity behind the Site (pdf)
Feargal O'Kane, from Queens University Belfast, and Ella Taylor-Smith, gave a quick preview of the beta version of the HUWY UK Hub website
Ella read support statements from people unable to come along (pdf)
Here is a webcast of the morning's presentations (big zip of avi: 583Mb)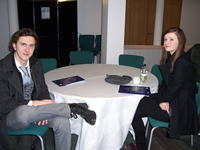 In the afternoon, everyone split into 2 workshops and afterwards came together for summaries and closing.
Here is a zipped webcast (93Mb) of the summary and conclusions.
Workshops on YouTube
Extracts from the HUWY launch workshop discussions now on YouTube
Workshop 1: Do as You Say or Do as We Do.
The workshop Do as You Say or Do as We Do, was organised by Donegal Youth Services and Youth Work Ireland and facilitated by 3 young people: Kevin Carter, Claire Petersen, Thomas Blockley The workshop began with a presentation from the three youth facilitators, which focused on how young people use the internet. Specific attention was given to three main aspects identified by these young internet users: multimedia, research and communication.
The facilitators then guided workshop participants into break-out group discussions, which explored the chosen issues, identifying ways to encourage safer use of the Internet, while appreciating its place at the centre of young people's (and all of our) lives.
Workshop 2: Making a difference - how to translate engagement into change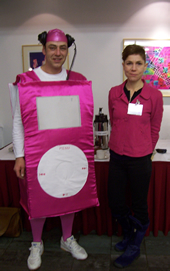 This workshop was organised by Ian Johnson, Ministry of Justice, and took the form of a round table discussion, exploring engagement processes, especially in a UK context. The discussion covered:
People's experiences and expectations of engagement,
how the policy making process works and how contributions are assessed,
what are the blockages to making connections between the contributions of young people and policy making and how might these be removed
More about HUWY
There's more about this event on these 2 HUWY blog posts:
If you want to get involved in or know more about the HUWY project contact Ella Taylor-Smith: e.taylorsmith@napier.ac.uk

The HuWY project is sponsored by the European Commission under the eParticipation preparatory action.
Partners
ITC are the project coordinators.
Associated projects