Working with young people
From ITCís very beginning, we have worked on various eDemocracy projects with young people. Most of these projects have a strong focus on
involving young people in the design and evaluation of tools and content
and integrating the online tools with offline processes.
ITC projects with young people:

2009 -2011
Sponsored by the European Commission The HuWY project aims to support young peopleís eParticipation in policies about the Internet and its governance, through a distributed discussion.
HUWY: Young peopleís experience and advice on Internet Policies

2000 to 2008
ITC worked with the Highland Youth Parliament from its inception, investigating how online tools could support its work and involve more young people in Highland. The tools developed included e-voting systems to elect HYV representatives, Content management systems for news, diaries and events, forums for consultation and blogs to support local youth forums.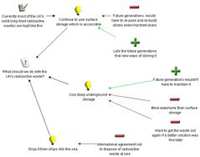 February 2004 to July 2004
Funded by the Scottish Executive Environment and Rural Affairs Department to research appropriate tools and techniques to engage young people in their continuing dialogue on radioactive waste management.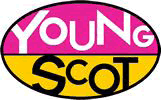 2003 -2004
ITC worked with Young Scot in the early days of its online forum, then called Urísay. ITC developed content and moderated the discussions, and worked with Young Scot to update and develop Ur'Say at a local level.
This early electronic consultation aimed to capture issues important to young people living in Scotland and to investigate their reactions to this new engagement method.
You can download a flyer that summarises this page as a pdf
Links on this website
Partners: